UPVC Pipes Fittings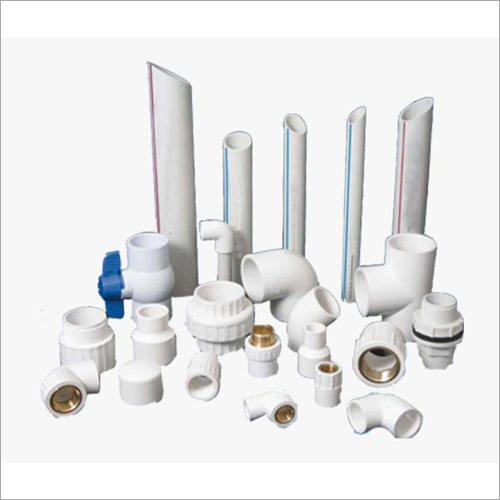 UPVC Pipes Fittings
Product Description
We hold acumen in manufacturing, supplying and exporting UPVC Pipes Fittings. These fittings are made with the use of advanced machines to ensure their accurate dimensions. Our products are commonly used in construction, petrochemical and oil & gas industries along with water transportation system for joining multiple pipes. UPVC Pipes Fittings are offered in a wide spectrum of shapes to meet with the specific needs of clients.

Features:
Resistant to extreme weather conditions
Dimensionally stable
Easy to fit
Frequently Asked Questions:
1. What is UPVC pipe fittings?
Ans. UPVC plumbing pipes are made from unplasticized polyvinyl chloride a low-protection and occasional-cost material this is widely used in homes for the distribution of potable water, or water switches in toilets, kitchens, sinks, laboratories, and so forth.
2. How UPVC pipes are related?
Ans. The connection strategies of UPVC pipe encompass socket rubber ring connection, adhesive connection and flange connection. Now and again the relationship also desires pipe fittings, however, the approach is not anything extra than the above two. The small diameter of PVC is the general use of (under sixty-three) 50. Unique adhesive for percent for bonding.
3. What is the difference between PVC and UPVC pipes?
Ans. Because of the reality that PVC pipes are designed to be softer and extra bendy than different plastics, they have less durability and sturdiness in comparison to UPVC pipes. Both types are rather proof against sunlight, oxidation in addition to chemical substances.